Creditswitch, the leading value-added service provider in the IT sector, has reached a major milestone: 10 years of providing exceptional services to its customers. 
The company has been at the forefront of digital transformation in Nigeria, helping businesses grow with innovative solutions and empowering people with financial inclusion and digital access. With a loyal and growing customer base, Creditswitch has made remarkable strides and continues to strive for excellence.
The company celebrated its 10th anniversary with a grand dinner at the Harbour Point event centre on Friday, April 28th. The event was themed "Celebrating a Decade of Excellence on Demand," it brought together partners, staff, and guests who enjoyed a splendid dinner. 
The event featured a mini-documentary that highlighted the journey and achievements of Creditswitch's employees and partners. It also featured a live performance from 9ICE, the popular Gangan Aso crooner, who entertained the audience with his hit songs.
Creditswitch's Founder and CEO, Tayo Adigun, thanked the hardworking employees, loyal customers, strategic partners, and communities for their support and trust. He stressed the importance of delivering reliable, secure, and customer-focused solutions. 
Creditswitch takes pride in its heritage as a truly Nigerian company renowned for innovation, customer-centricity, and resilience.
The company's Chief Information Officer, Michael Elue, commended Nigerians for their resilience, determination, and creativity. He expressed his pride in being part of Creditswitch, which is committed to driving sustainable development through technology and innovation.
Creditswitch was founded in 2013 by Tayo Adigun, a visionary entrepreneur who saw an opportunity to provide value-added services to a diverse range of industries, including Banking, Utility Services, Insurance, Microfinance, Fintech, Government, Healthcare, Service Aggregators, and Retail in Nigeria and beyond. Among its services are airtime top-ups, data bundles, bill payments, lottery, betting services, USSD Menu and support services, Short Code acquisition, Short Code configuration, platform set-up, and more. The company leverages its proprietary platform and technology to deliver these services seamlessly and securely to millions of customers across Nigeria.
Creditswitch partners with major mobile network operators such as MTN, Airtel, Glo, and 9mobile to provide convenient and affordable services to their subscribers.
Creditswitch has won several awards and recognitions for its outstanding performance and service delivery. Recently, the company earned an award from the International Services for Certification Bodies (ISCB) for conforming with global standards for Information Security Management System and Information Technology Service Management systems, respectively.
Creditswitch has also been involved in various corporate social responsibility initiatives to give back to society and support worthy causes. Creditswitch partnered with the Nigerian Correctional Service on a CSR initiative to promote literacy and improve educational opportunities for prison inmates by sponsoring 22 inmates at the Lagos prison to take the 2022/2023 JAMB.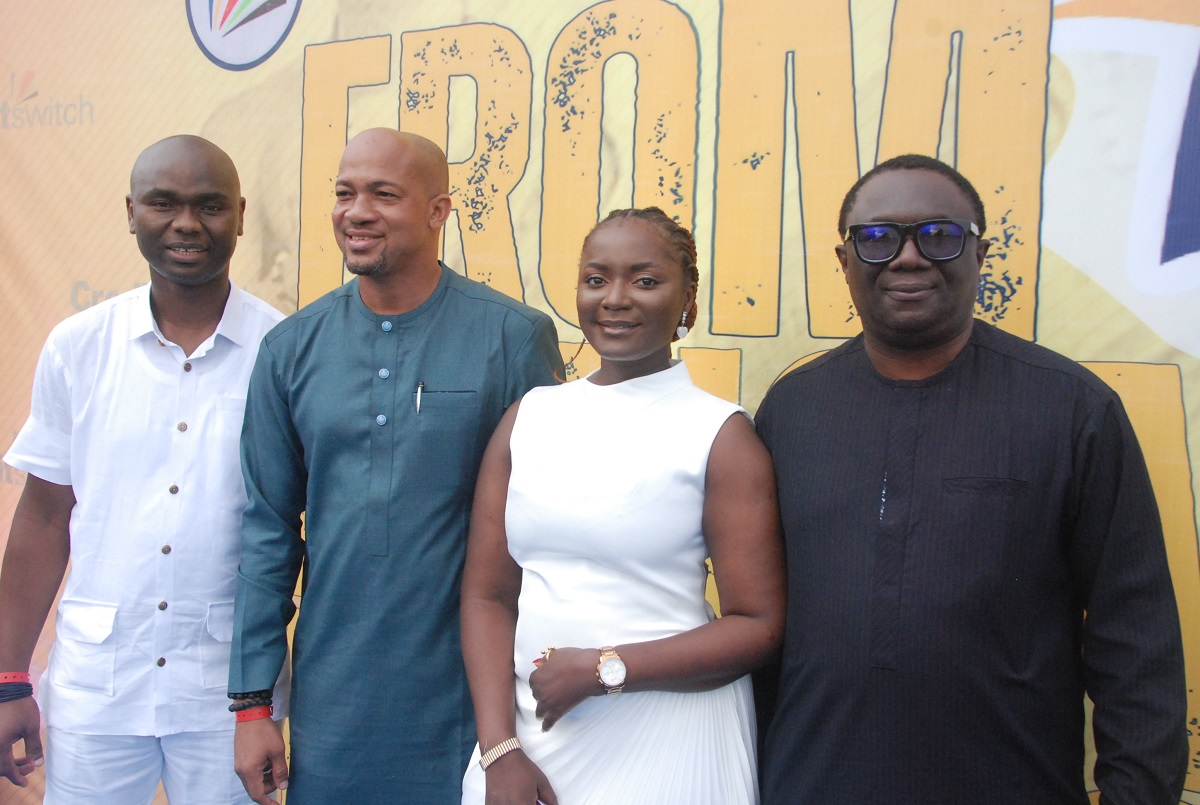 Creditswitch's vision is to become the leading provider of value-added services in Africa and beyond. The company plans to expand its operations to other countries in the region and offer more innovative solutions to its customers. 
Creditswitch's 10th Anniversary Theme "A Decade of Excellence on Demand," reflects its commitment to delivering high-quality services that meet the needs and expectations of its customers. The company believes that excellence is not an act but a habit that requires constant improvement and innovation.
Enitan Kuton, the Head of Marketing and Communications at Creditswitch, emphasized that Creditswitch's dedicated and versatile team is the core of the organization, fully devoted to achieving greatness. Kuton noted that with an unyielding dedication to becoming the Number 1 in any industry they choose to play in, the company remains adaptable in response to the ever-changing nature of the industry. "Our goal for the next decade is to bolster the brand by broadening its service offerings, and Creditswitch is eager to press forward on this path to achieve excellence," she said. 
As Creditswitch celebrates its 10th anniversary, it looks forward to the next decade with optimism and confidence. The company is grateful for the past achievements and challenges that have shaped its growth and success. The company is also excited about the future opportunities and possibilities in the dynamic and evolving IT sector.